The Arlington Heights Food Scene
Cooking at home is always great, but sometimes you need a break from the stress and the mess. Arlington Heights, Illinois, has a food scene to die for, with many different cuisines to suit your tastes. With more than 200 fantastic restaurants to choose from, it can be overwhelming when deciding where to get your next meal. Here are some of the most popular places to eat in Arlington Heights.
Big Shot Piano Lounge
You are in for a thoroughly unique experience when dining at the Big Shot Piano Lounge. The atmosphere is cozy and makes for a great place to meet, drink, and eat. Many talented pianists regularly play the lounge, bringing the sounds of contemporary songs, show tunes, and classics to your ear as you dine and interact by singing along. You and your party will enjoy the upscale gourmet dining experience with menu items that will leave you speechless and anticipating your next visit.
California Pizza Kitchen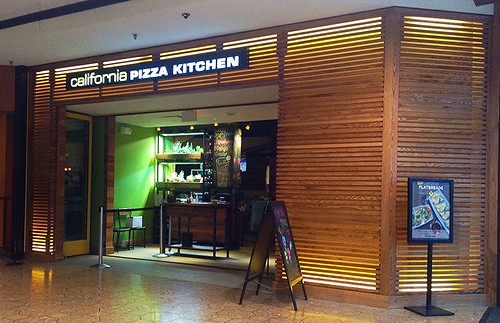 Image via Flickr by JeepersMedia
Pizza is an American staple for a satisfying meal, but California Pizza Kitchen takes it to a whole other level. Not only do they serve the most appetizing pizza in town, but they also serve up an assortment of appetizers, salads, power bowls, soups, pasta, and main entrees. If the whole family can't agree on pizza, but that's what you are craving, California Pizza Kitchen has something to suit everyone's taste. You and your family will enjoy the professional service, vibrant atmosphere, and excellent food.
Culver's of Arlington Heights
Do you want fast food but with the taste of an upscale kitchen? Sometimes you may be on a schedule and need to get in and out quickly, but you still want to enjoy a savory meal. If this is the case, Culver's is the place to be, with savory food that doesn't sacrifice taste for efficiency. Their menu is full of choices to suit the pickiest of tastes. You can have a burger, seafood, soups, salads, and much more for your main course. Culver's also caters to your sweet tooth with frozen custard that will leave you wanting more. Everything is cooked to order, ensuring that you have a fresh, hot meal every time.
Egg Harbor Cafe
Breakfast is thought to be the most important meal of the day, and Egg Harbor Cafe helps make that a reality by serving some of the best breakfast meals around. Founded in 1985 with only one restaurant, they have thrived for 35 years and now have 20 locations in three different states. Every meal uses only the freshest ingredients, and there's no high fructose corn syrup in sight. You will find every style of eggs cooked to perfection and complemented with all the best breakfast sides. Egg Harbor Cafe offers lunch combos and stays open until 1:30 p.m. daily.
Hey Nonny
Hey Nonny brings an excellent farm-to-table Midwestern bistro and intimate live music venue together for a seamlessly entertaining experience like no other. You can purchase tickets online, and the doors open an hour before the show to allow for dining in the bistro. The menu provides you with a plethora of delicious food, an extensive wine list, cocktails, and bottled beer. There is no better place than Hey Nonny for good food and live music.
Bistro Chen
Bistro Chen serves up some of the best Asian food in Arlington Heights. The Chinese culture holds very high standards for health and quality, and every meal at Bistro Chen is prepared with this in mind. They only use the freshest, real ingredients to prepare every dish. You can indulge your palate with sushi, seafood, classic and signature Chinese specialties, and more. There is a wide assortment of beverages, including wine, beer, and sake. The relaxing atmosphere, excellent service, and decadent Asian food at Bistro Chen will keep you coming for more.
Mia Francesca
Nothing brings the family together around the table quite like Italian cuisine, and Mia Francesca brings 27 years of experience to the table. Their food incorporates a taste of Umbria, Tuscany, Lazio, and Rome to create an earthy, zesty cuisine that is sure to be pleasing to your palate. The atmosphere is a mixture of casual, contemporary, and sophisticated trattoria. The rustic cooking, fantastic service, and delicious food will continue to drive the success of Mia Francesca for years to come.
Salsa 17
Latin food brings the spice and the flavor straight to your taste buds with every bite. Salsa 17 serves traditional Latin flavor in every appetizer, side dish, and entree. You can enjoy delicious nachos, hot soups, creative salads, authentic Latin entrees, and much more at Salsa 17. One of Mexico's national dishes is mole. Though it can be hard to describe in words, you can order mole at Salsa 17 with so many possible combinations of flavors to try; you will have to visit repeatedly to get the full experience.
Peggy Kinnane's Irish Restaurant and Pub
If you have never experienced an authentic Irish pub, then Peggy Kinnane's is the ideal spot for your first time. An Irish pub is more than a pint and plate of food, though you can find some of the best in town at Peggy Kinnane's — it is a place for friendship, conversation, a good beer, and a shot of whiskey. The pub is unique as almost every part of the structure came directly from Ireland, including Irish stone from County Clare and genuine bric-a-brac. All the visible woodwork, including the bars, were made in Ireland as well.
These few notable places are just the beginning of the food scene in Arlington Heights, Illinois. You can use these suggestions as starting points for exploring the local area and all it has to offer. No matter the type of cuisine you are searching for, you are sure to find a restaurant to satisfy your cravings. The next time you don't want to make a mess in your kitchen, give the Arlington Heights food scene a try, and you might find a new favorite restaurant.